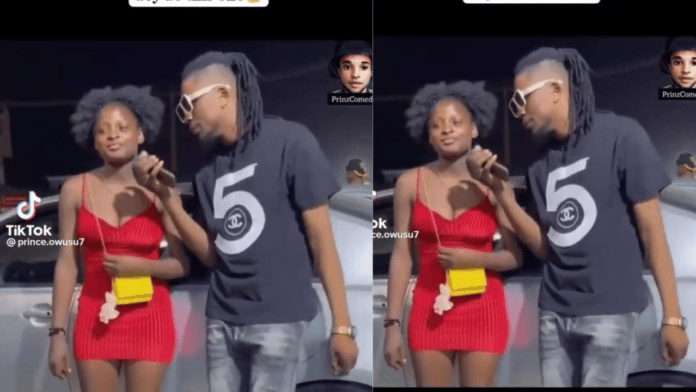 A young Nigerian lady has gone viral after revealing the kind of men she usually likes to date during a Q&A on Tiktok.
According to this lady who appears to be in her early 20s, the only kind of men she usually goes into romantic affairs with are big-time and notorious internet fraudsters.
She continued that, the internet fraudster or sakawa guy must also be fair in complexion because she doesn't like dark guys.
This disclosure from the lady has raised massive eyebrows on the internet – social media users who have come across the video have described the lady as aimless.
A lot of modern ladies don't want to work but want to live luxurious lives financed by men.
Such ladies normally date sakawa guys because they are big spenders, unlike 9-5 men who work hard for their monies and hence live frugal lifestyles.
We've read and heard stories where ladies were used by their sakawa boyfriends for money rituals yet some women will never learn from such stories.
Watch the video below: