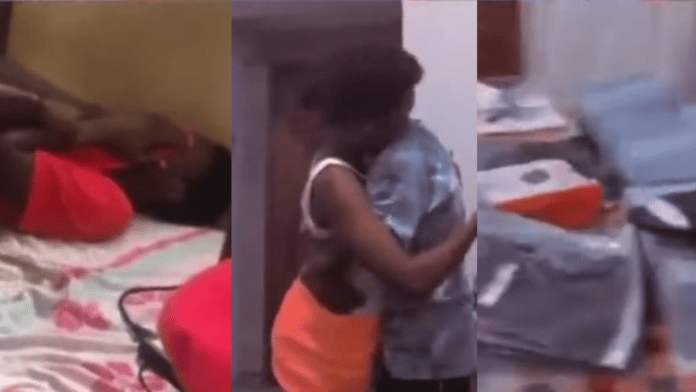 We need to raise our men to know that you can't buy love with money, if you try it, your breakfast is imminent.
A level 200 University Of Energy And Natural Resources has been served a hot breakfast after spending both his hostel and school fees on his girlfriend.
According to a video making rounds on social media which tells the unfortunate story, the guy who was deeply in love with the lady wanted to impress her reason he spent over 10,000 cedis on the shopping he did for her as soon as school reopened.
In a part of the video, the ex-lovers can be seen hugging, kissing and smooching each other after the guy presented the gifts to the lady.
At that moment, he thought he was the only one who had the keys to the padlock to the lady's heart not knowing someone with a higher release clause was just waiting around the corner to snatch her from him.
The narrator explained that one of Medikal's guys is now the boyfriend of the lady after they met at an event the rapper was billed to perform in Sunyani as the headline artiste.
The latter part of the video shows the guy crying his eyes out as if he has lost a loved one.
Watch the video below: