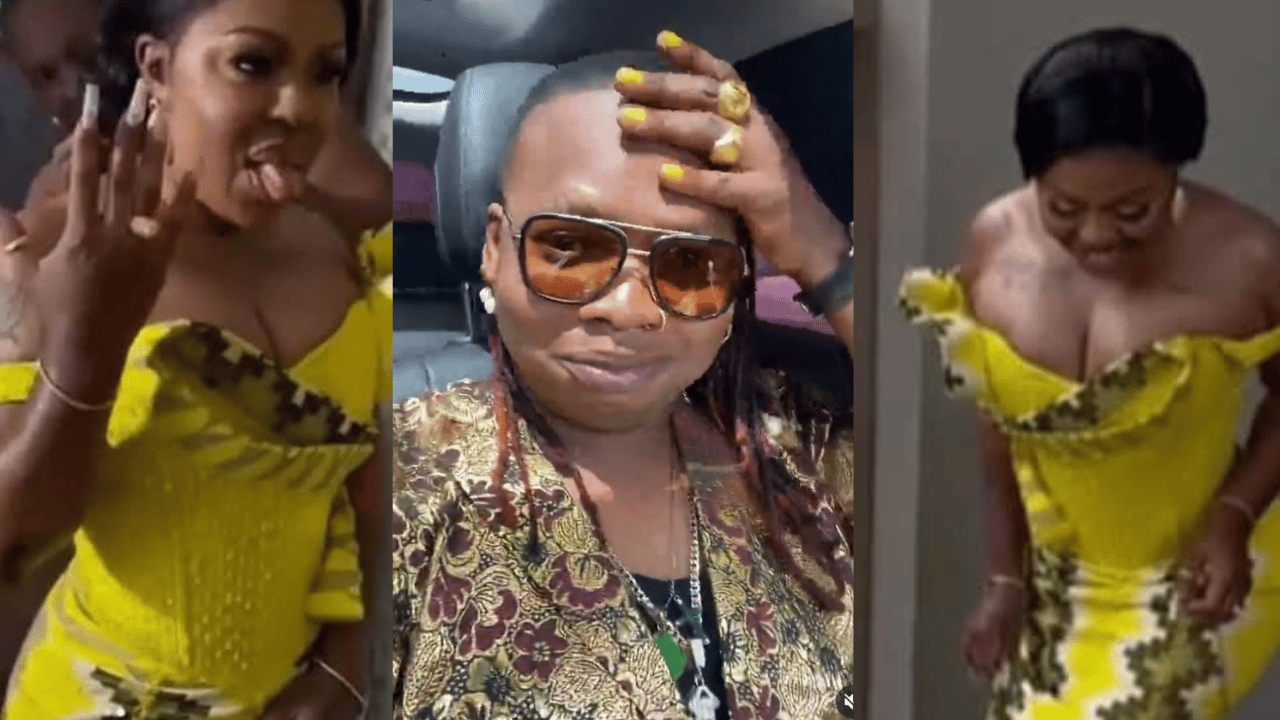 Nana Tornado has accused Afia Schwar of snatching he current husband from another woman who will storm the internet very soon to expose the comedienne.
Speaking in a fiery self-made video, Nana Tornado alleged that Afia Schwar blackmailed the chief to marry her because he had no plans of adding the mother of twins to his first wife.
As claimed by Nana Tornado, Afia Schwar manipulated the chief to give her his Toyota Prada V8 after master-minding their unplanned marriage.
In the wild trending video, Nana Tornado slammed Afia Schwar's and further mocked him for having low self-esteem because no man with high self-esteem will marry a person like Afia Schwar.
It seems Nana Tornado who has been a thorn in the flesh for Afia Schwar ever since their fall out has secretly spoken with Afia Schwar's husband's supposed first wife.
And she has given him first-hand information about the whole wedding which Tirnado will be relating in bits on the internet for the next weeks ahead.