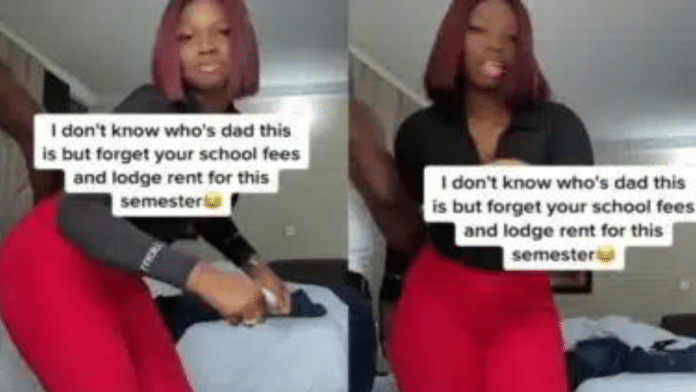 Ladies no longer feel shy about openly revealing that they are side chicks to married men.
The very daring ones even go to the extent of sharing videos of themselves and their old sponsors on social media and encourage other ladies to do the same.
A young Nigerian lady has stirred reactions online after sharing a bedroom video of herself and her sugar daddy.
In the viral video, the young lady can be seen seductively winning her waist for the man whose face was hidden from the camera.
She told her sugar daddy's kids to forget about their school fees for this semester because she would be emptying his bank account for shopping and vacations.
The brash side chick captioned the video as;
"I don't know whose dad this is but forget your school fees and lodge rent for this semester,"
Watch the video below: