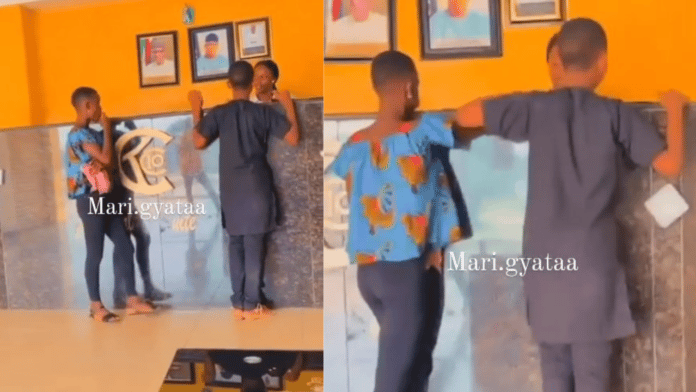 There's a current trending video on social concerning two Nigerian minors who were booking a hotel room without an adult.
In the video, the two kids believed to be between 12-13 years walked straight to the hotel's reception to get a room.
The video was actually recorded by another patron of the hotel who couldn't believe his eyes and hence decided to share it with the world.
Actually, the girl can be seen to be a bit shy but the boy on the other hand acted like an adult who knows his way around.
Social media users who have come across the video have slammed the receptionist for not sending the kids away.
Others have even suggested that the boy is a regular customer reason he didn't shiver when he entered the reception and went straight to the receptionist to get a room for himself and his lover.
Watch the video below: