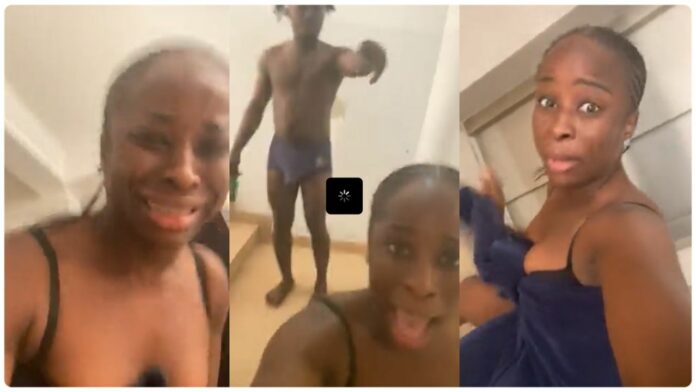 A woman had to run away from the bedroom to save herself from her man, who had been on her for the past day.
According to her, the man had been sleeping with her nonstop for the past 24 hours and would not let her rest.
In a video she shared, she cried over the man's decision not to allow her private parts to rest even after having intercourse with her for a long time.
"He has been knacking me since yesterday," she said as she ran out of the room as the man pursued her.
She had to use her cloth to fan her private parts to deal with the discomfort she was feeling down there.
She also complained about the aphrodisiac the man took, which made it quite impossible for him to ejaculate, which resulted in a painful experience.
Check out the video below:
What is happening here????

Bongo, Sarkodie, #AlphaHour pic.twitter.com/9fkRmFZwpm

— GHPage (@ghpage_com) January 31, 2023