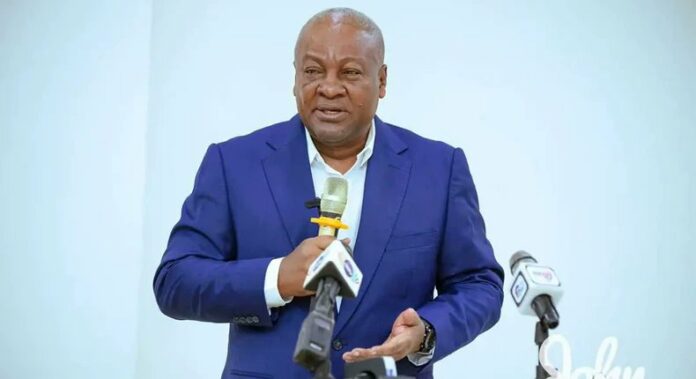 Former President Mahama, in his bid to become the next president, has promised that he will cancel the payment of ex-gratia and run a lean government.
According to him, his government will be focused on the protection of the public purse by appointing not more than 60 ministers and deputies combined.
Speaking at the Univeristy of Health and Applied Sciences at Ho as part of his campaign launch, President Mhaam said his next government will make Ghana better, take the plights of Ghanains into consideration and fix the mess of the current Akufo-Addo administration.
"The payment of ex-gratia to members of the executive under article 71 will be scrapped,
"Our present state and its effect on our people trouble me a lot," lamented, adding "We will not run a government of slogans, instead we will run a government of action."
"I shall assemble and operate the leanest but most efficient government under our fourth republic. We will reduce, significantly, the size of the government. As I announced in my Ghana We Want address at UPSA late last year, I will form a government of less than sixty (60) ministers and deputy ministers of state."
"We must clean the Augean stables and rid them of the filth and corruption. The anti-corruption will be given unfettered space to do their work. The days of the infamous 'clearing agent' will be well and truly over. But to ensure efficiency and professionalism in this endeavour, institutions of the state would be empowered to be independent in their work. State-owned enterprises will not be a gravy train for political apparatchiks."