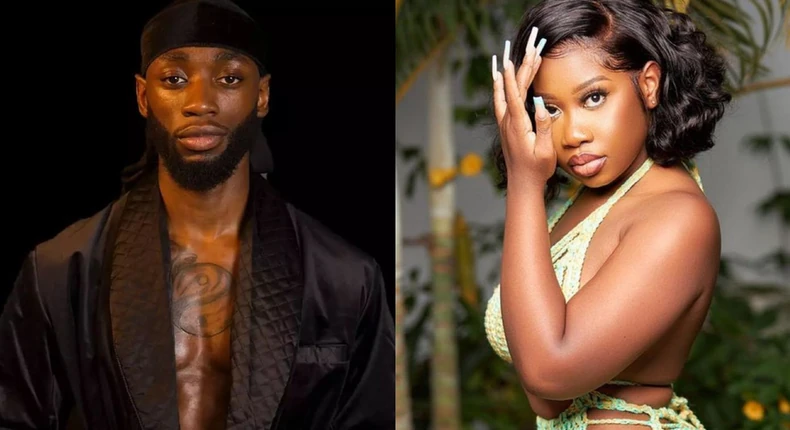 American adult film actor King Nasir according to information has arrived in Ghana ahead of his match with Ghanaian socialite and nudist Shugatiti.
Shaugatiti during an interview revealed that despite the fact that she has slept with so many men, she has never experienced any orgasm.
King Nasir upon coming across the interview volunteered to make Shugatiti reach orgasm to prove to her that there are people who can make her reach her limit so she stops bragging online.
This resulted in a social media banter with fans of both Shugatiti and King Nasir voting on who would win should they meet in an 'atopa' match.
King Nasir took it a notch higher and started soliciting funds to make this a reality where everything was going to be streamed live and people were going to pay in other for them to watch the match talked about match.
Well, seems backdoor talks have progressed and King Nasir has arrived in Ghana for final talks and possibly the way forward for this atopa match.
We are still gathering more information about this and would share updates as and when it comes up.