It is usually embarrassing for women when they experience their husbands lying and giving excuses when they cheat. They sometimes choose to file for divorce when it becomes too much for them to handle.
As reported by Instablog9ja, actress Etinosa has revealed the experience that caused her separation from her ex-husband. According to her, she caught him with rubbers but he lied that his colleagues gave him to keep and she believed him.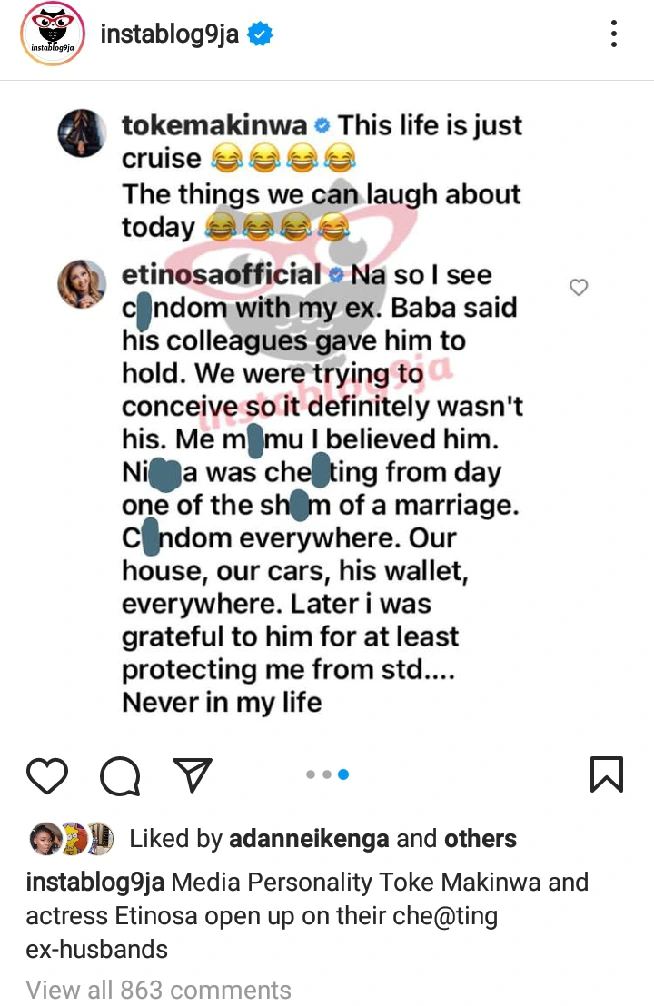 The actress further revealed that her ex-husband was cheating from the beginning of their marriage and she found rubbers everywhere in their house and cars. She further stated that she is at least grateful that he protected her from diseases.
Many would argue that the statement that actress Etinosa made shows that a man who cheats on his wife would eventually be exposed. Therefore, it is more honorable for a man to stay single than hurt women in marriage.