Fans are currently reacting to a dance video recently shared by Korra Obidi, a Nigerian dancer based in the United States. She can be seen in the video wearing a mask on her face, sky-blue underwear, and a small white top while dancing energetically to music playing in the background.
As dozens of comments followed in the comment section, a lady who wasn't pleased with her outfit also took to the comments section to express her opinion.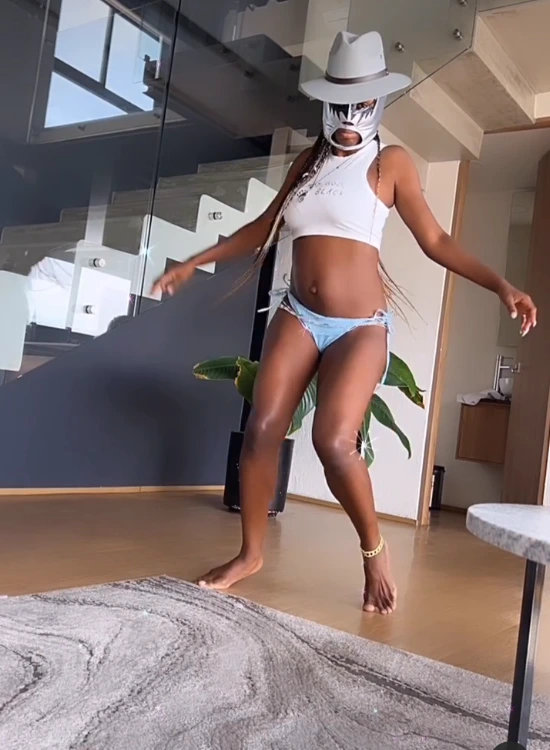 She wrote that it's "disgusting" for someone being a mother of two female kids to dance without putting on an outfit that covers her properly. She said that Korra ought to be a role model for her kids.
Reacting to the comment made by the lady, Korra pinned it at the top of the comment section as she gave what could be considered an aggressive reply with the word disgusting directed to the lady's mother.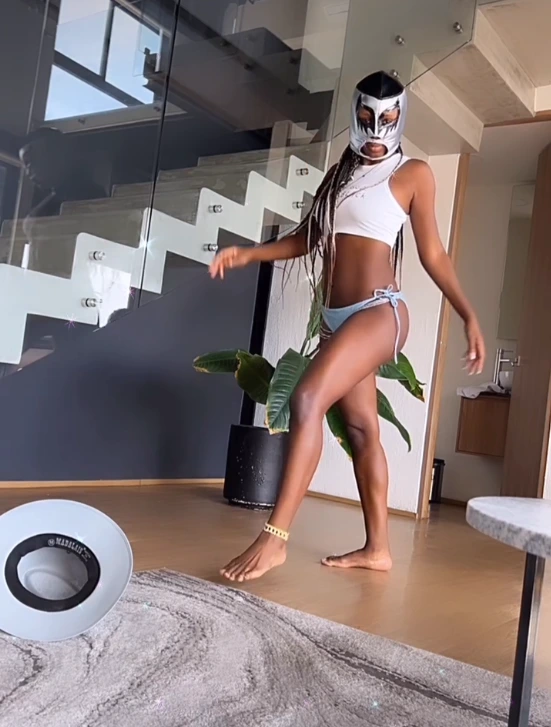 She replied to the lady by saying; "Your mum shaming is disgusting".
The comment from Korra was also followed by multiple reactions from fans who shared different views on the comment made by the lady.
See people's reactions