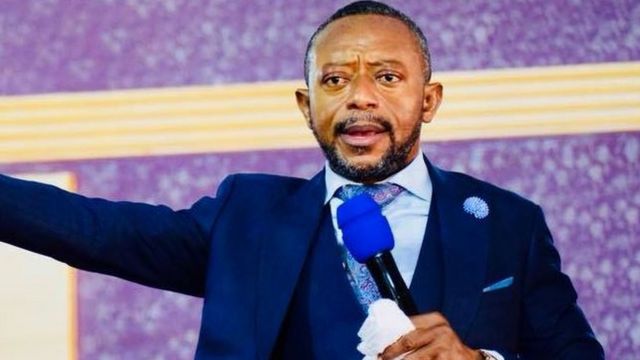 The founder and leader of Glorious Word Power Ministry International has stated unequivocally that he is the number one expert in divination.
Rev. Bempah stated to a thronging congregation on the 2022 edition of the 31st Watch Night Service that some big men in the country, including the National Chief Imam, come to him for prophecy about their destinies.
Not only that, but they come to him secretly for advice on what to do and how to live their lives, and he once intervened for the revered Islamic spiritual leader, Sheikh Osman Nuhu Sharubutu.
He also claims that all the members of the opposition NDC who visited him ahead of their national executive elections in December 2022 won their respective contests.
"Your big men come to me to look into their destinies. Every NDC national executive aspirant who came to me before the party's recent elections won. I don't want to mention names so leave us the prophets alone.
"People refer to my prophecy about the Chief Imam, that I prophesied about him and he is still alive. Do you know what went on between the Chief Imam and I in his bedroom?" he quizzed.