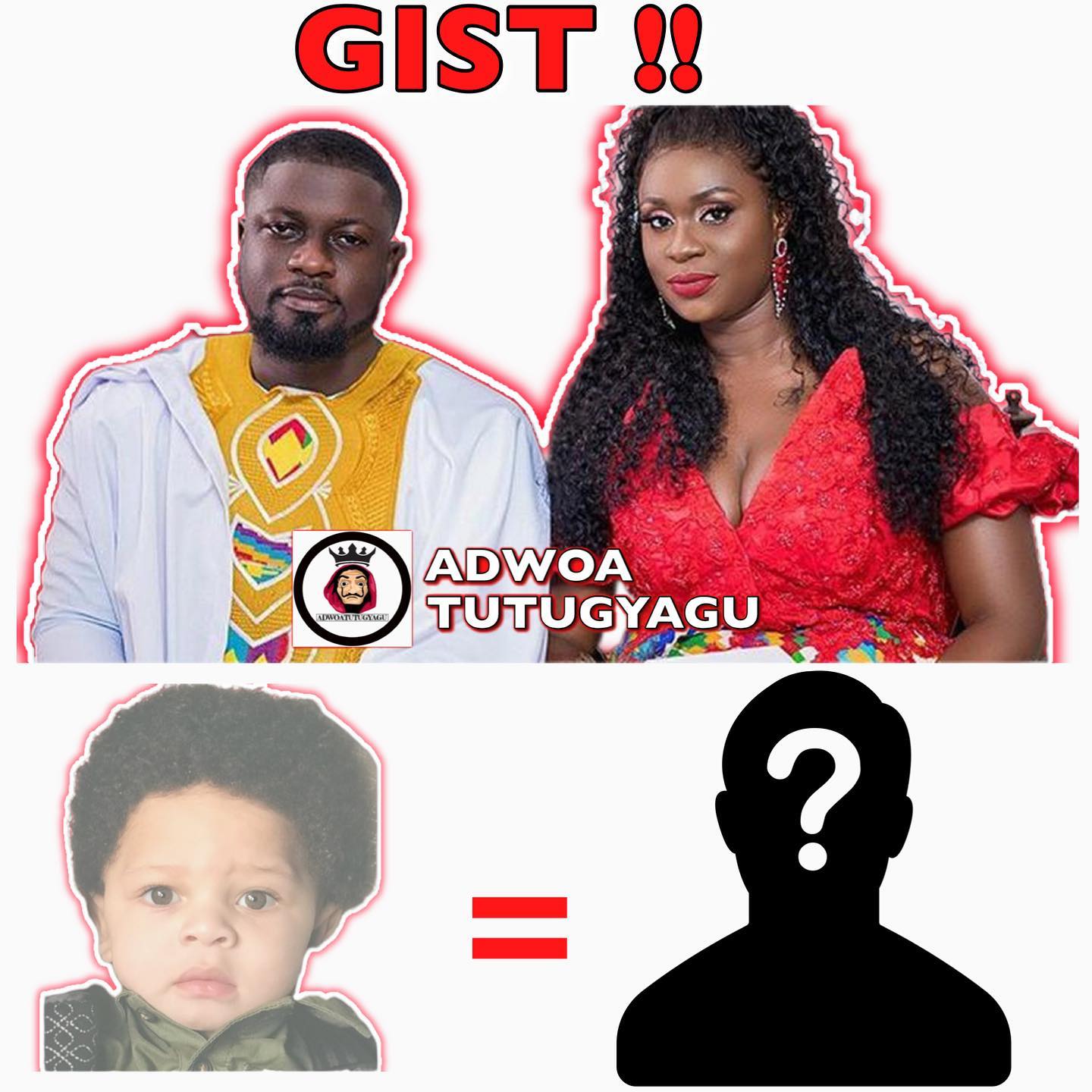 Information hovering on the internet suggests there is unrest in the home of Ghanaian actress Bibi Bright after she gave birth to a baby of mixed race.
Reports claim Bibi Bright has welcomed her 3rd child with her husband Akwasi Boateng. But this time, she gave birth to a white baby boy which has raised questions about the paternity of the baby.
This is because the couple is both black and there's no logical explanation for this outcome of birth. One this that's obvious in this situation is Bibi might have cheated on her husband.
According to details shared by blogger Aba The Great on Instagram, the infidelity of both Bibi and her husband who got married in July 2018 has been top-notch.
Sometime in July 2020, Bibi reportedly caught her husband in bed with another actress, which they later denied ever happening.
On the back of this new development, it is reported that the families of the couple have met to solve the issue but they could not reach a conclusion as Bibi's husband denied being responsible for the half-caste baby and continued to question her about its real father.
The report adds that Bibi, after being under too much pressure, moved back to her father's house and eventually traveled out of the country.
Her two daughters are with her estranged husband but she left with her half-caste baby boy.
According to the report, Bibi Bright claims she prefers her lover who is obviously a white man to her Ghanaian husband.
Read the full post below: