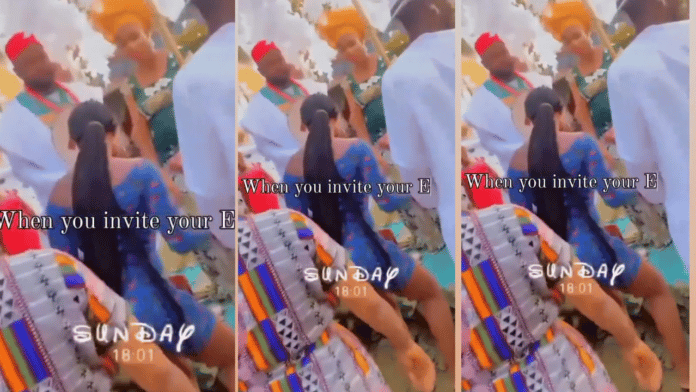 This is one of the many reasons why it's good to end a relationship with a former lover on a good note.
A short video which has captured the attention of many social media users shows the moment an ex-girlfriend stormed a wedding ceremony with her own hidden agenda full of chaos.
During the dance period, the young lady whose name can be heard in the background of the hilarious video as Olivia took over the dancefloor to show her 'wicked' dance moves.
After some time, she forcefully took the hands of the bride who had earlier shown signs of disdain because of her seductive dance moves.
While trying to free herself from the grips of the ex-lover of her groom, the bride fell down and the crowd roared in shock.
Social media users who have come across this amusing video have advised men never to invite their ex-lovers they treated badly to their weddings if they don't want to suffer a similar fate.
Watch the video below: