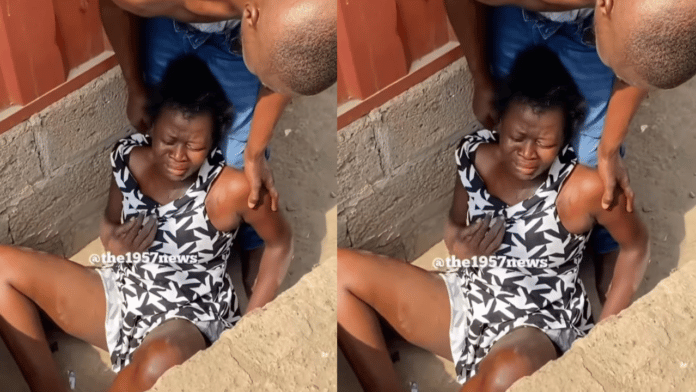 The Ghana Police Service has been encouraged to look into a serious matter that concerns marital abuse, as seen in a viral video.
A Ghanaian man is seen in a video brutalizing his fiancee at Kwashaiman (Accra)
The entire inhumane session was bravely recorded by an eyewitness, who felt that was the only way she could save her helpless lady from the claws of the woman beater.
Apparently, the lady who has a child with the man came home to meet another woman inside their matrimonial room.
They were supposedly having sex and as we all know, the lady created a scene which developed into a hot argument.
In the course of the back-and-forth exchange, the man decided to beat up his baby mama.
The infuriated man who believes it's completely wrong for his baby mama to question his extra romantic affairs landed heavy slaps on her face and also used his legs to kick her abdomen.
The lady immediately rushed out of the room to save her life while her baby daddy continued to enjoy himself with his side chick.
In the background of the video, a man can be heard trying to call the police to facilitate the arrest of the woman beater.
Watch the video below: