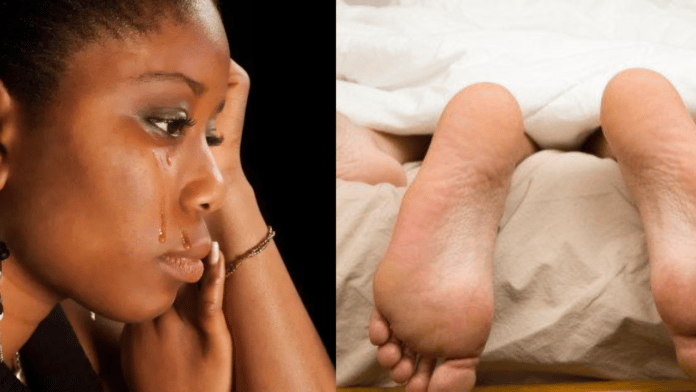 A young Nigerian lady who got married in October 2021 has taken to the internet to reveal her husband's bizarre sexual fetish which has shocked many social media users.
As revealed by the disturbed wife, her husband pays other men to sleep with her anytime he wants to have sex because that's the only way to get aroused and get his manhood erected.
As if this is not condemnable enough, he insists on making different men take turns on his wife for his own pleasure.
According to the young woman, she has slept with uncountable men just within a year into her marriage and she's now tired of conforming to this nonsense.
Surprisingly, now that they have decided to sex without the help of a third party, her hubby's manhood doesn't erect anymore leaving her sex-starved.
She's now in the last trimester of her pregnancy and doesn't know what to do anymore as she's now left in a state of dilemma as to whether return to their old way of having sex with the help of a third party or not.
Take a look at the screenshot below: