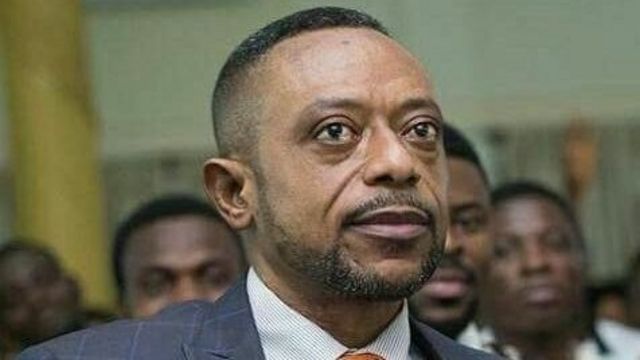 Despite the severe caution from the Ghana Police Service to pastors, prophets and soothsayers not to drop any prophecy on 31st December nights, Rev Owusu Bempah has defied the odds to declare some of the future events bound to happen this year.
According to the self-styled Nation Prophet; "It is God that reveals these prophecies to us and we do not of our own volition manufacture them. If you criticize what I'm doing which is from God, then you're attracting curses from God"
In the wee hours of 1st January 2023, Rev Owusu Bempah dropped the following prophecies;
A local airline might be involved in an accident which will shock the nation – Aviation authorities must be careful
In 2023, we will be witnessing a lot of plane crashes.
I saw a spirit from muddy waters standing north, south, east and west. The sun looked at the spirit and did nothing. The world could experience another severe illness that will force us into lockdown.
A big tree in the forest was chopped off by a cutlass and trees were wailing. The trees are Ghanaians and a big tree is a prominent person.
America will enter a war that will affect the whole globe.
A powerful man of God might die soon.
Four spirits have opened their mouths and are baying for the blood of men.
Deadly floods will happen and we must brace ourselves for them.
Not forgetting that the Ghana Police Service, on December 2 issued a statement cautioning religious bodies to be circumspect with the kind of prophecies they publish in order not to cause fear and panic.
The Service has settled on December 27 as Prophecy Communication Compliance Day each year, reminding men of God especially, the position of the law regarding the communication of prophecies.
The law enforcement agency is best suited to judge whether Prophet Owusu Bempah's prophecy fits within those that inspire fear and terror.