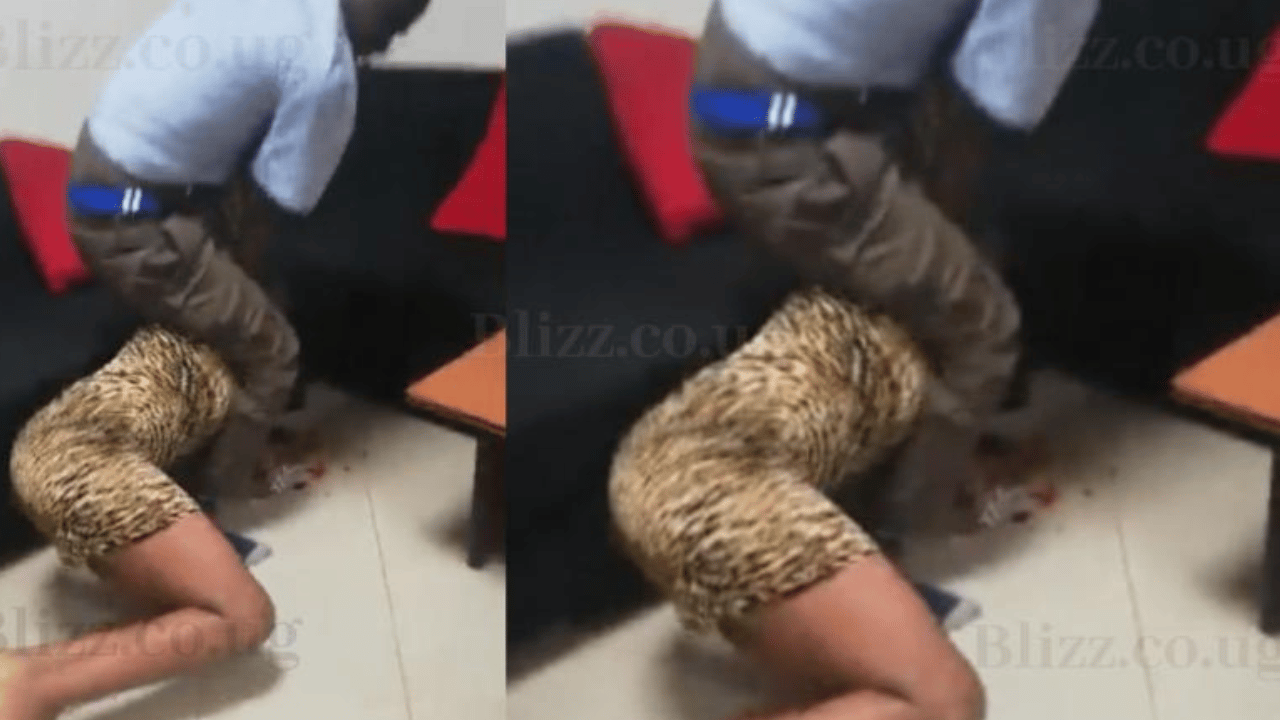 A trending video on Twitter which has received mixed reactions from social media users captures the moment the FM station Manager for 91.5 Megerhertz Kanungu FM.
Twinamatsiko Nelson was filmed brutally beating up an employee identified as Tumuramye Anita.

According to commentary surrounding the video the female presenter brought in a gig and asked for a 12% commission which the management of the FM station agreed to pay.
After the client paid the money through the female presnter, she refused to give the FM station it's 88% of the gig money but was advertising the client's products on the FM station anytime she was hosting her show.

This forced the manager to approach the FM presnter which led to a heated argument and consequently led to a fight.
Before the incident, Anita Rose was the station receptionist and the cashier until the manager relieved her of all those duties claiming the post of a cashier, receptionist, Radio presenter and also as station manager were too many.
After the fight, Anita Rose has been suspended from conducting some of her station programmes.
Kanungu FM Radio station is reportedly owned by a popular politician who is the current minister for ICT, Hon Chris Baryomunsi.
Watch the video below:
The station Manager for 91. 5 Kanungu FM Twinamatsiko Nelson beat up an employee identified as Tumuramye Anita over a business commission. She was then suspended after the incident.@PoliceUg I believe this is assault & Twinamatsiko should be in custody by now. 😡 pic.twitter.com/1aj7myJVp7

— Sarah Biryomumaisho (@BiryomumaishoB) February 1, 2023