There is a claim that singer Davido bought the new G-Wagon for his longtime girlfriend Chioma to appreciate her for her exceptional bedroom skills (bedmantics).
This was a claim one netizen made on Twitter after news broke about the reconciliation between OBO and his baby mama.
Judging by the time Davido made the order for the G-Wagon, it could only be deduced that Davido had properly received some good sexual treatment from Chioma and thus decided on the spot to reward her hard work.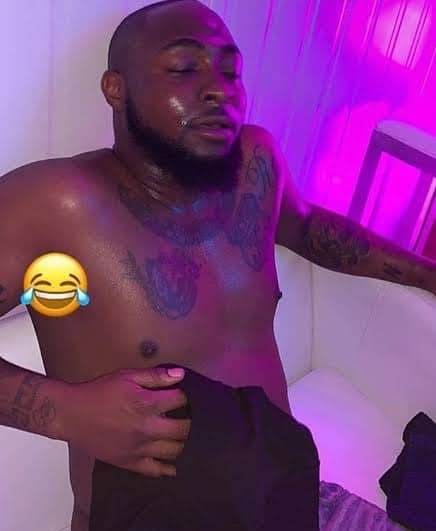 "2:42 you just know the s*x was insane" the netizen wrote.
Well, Davido's reaction kind of corroborated the observation made by the gentleman.
"Naw internet undefeated" Davido tweeted.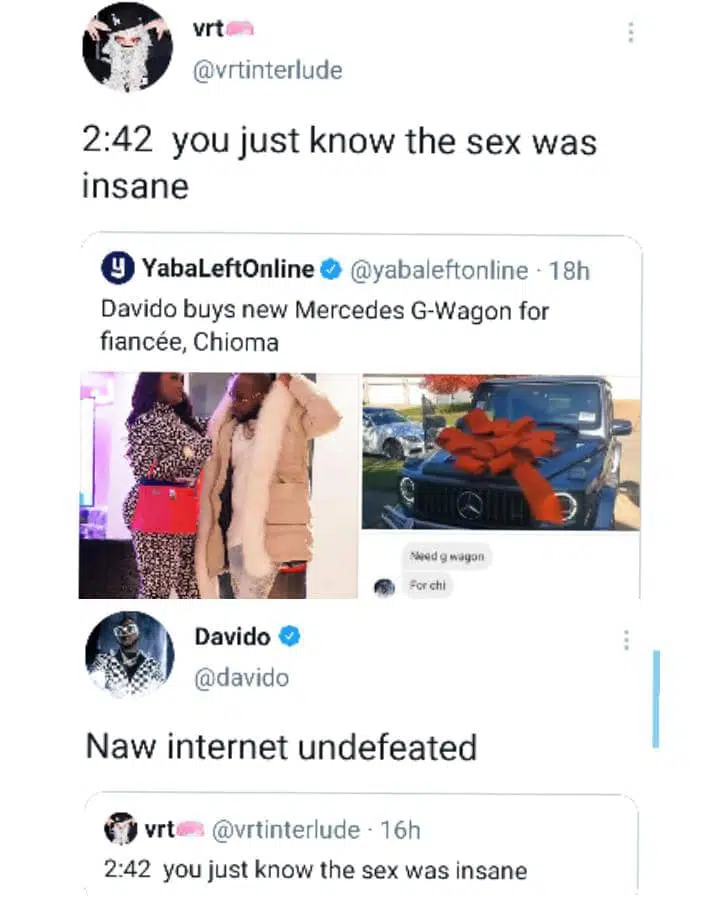 Yobams wrote: She's thicker now too, backshots probably sounded louder than a torn snare drum. I feel him.
Black Sheep wrote: He collect G-string, she collect G-wagon