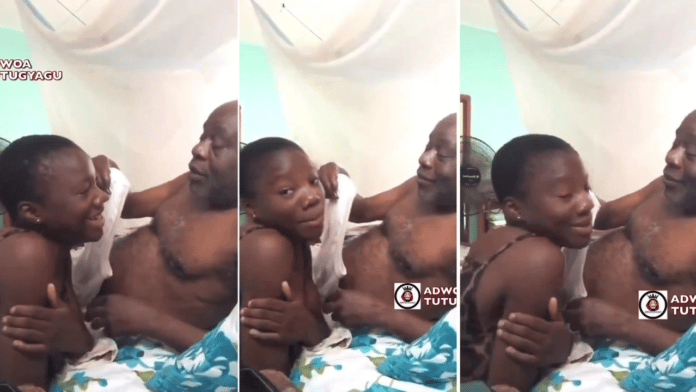 There is a trending video on the internet that gives a grim account of an old man fondling a girl young enough to be his daughter.
As a result, the video has garnered some level of reaction from the public.
Many believe the only motivation for such a young lady to decide to allow the man to play with her on camera could only be money.
In the video, the man is seen sleeping on the bed while topless and caressing the young lady.
The young lady was full of smiles while sharing the intimate moment with her sugar daddy.