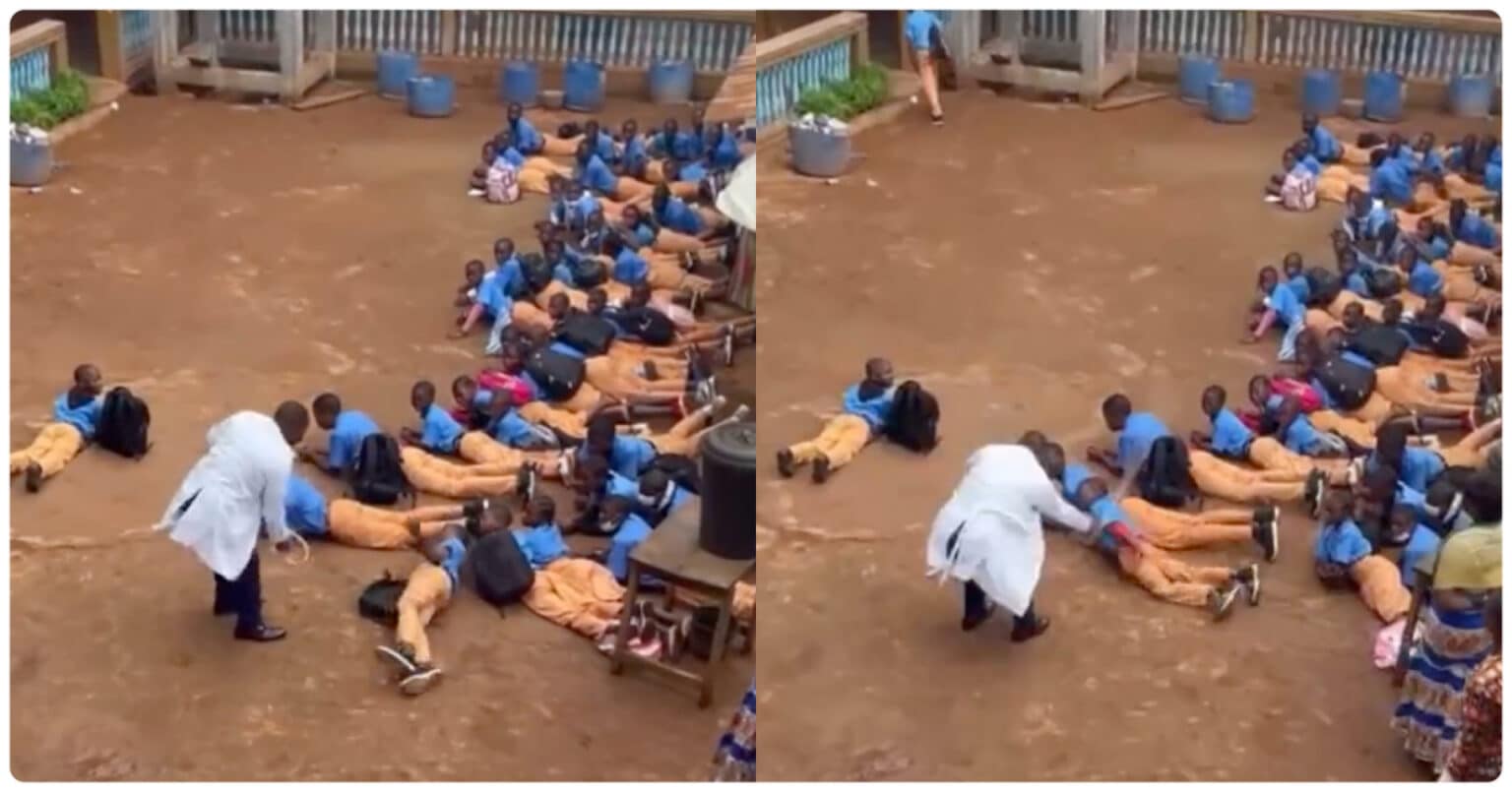 "Arrest him" – Angry reactions to teacher flogging students military-style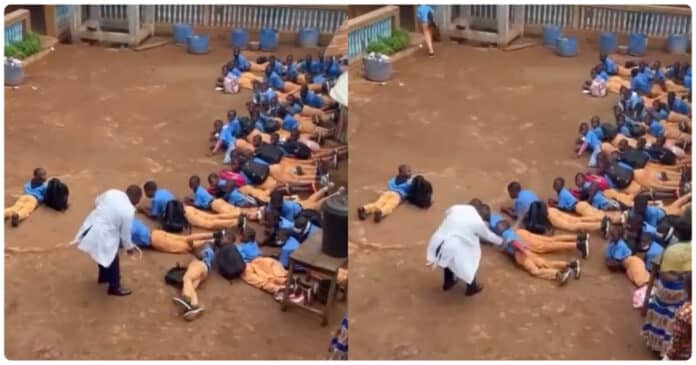 There have been angry reactions to a disturbing video of a teacher flogging his students.
Many have called for his immediate arrest for what they describe as inhumane treatment and abuse.
In the video, these helpless students are seen lying on the floor as they took turns receiving the lashes.
The teacher used what looked like a rope to hit the buttocks of these students, who yelped out of pain and anguish.
On that note, many believe that corporal punishment must be banned in most African schools since it is against basic human rights and good treatment.
Many believe he should be arrested as a deterrent to other teachers who, in the name of discipline, subject students to ill-treatment and physical abuse.
Watch the video below.
Teacher flogging students military-style #UPSA #Fearwomen pic.twitter.com/mKM3nx7Ugb

— GHPage (@ghpage_com) February 17, 2023