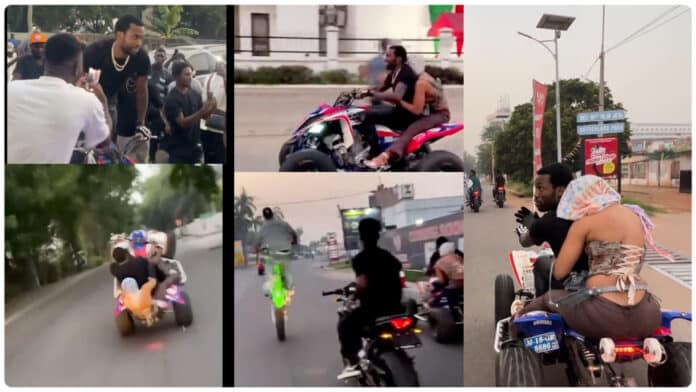 Meek Mill, US rapper, is in Ghana and took part in a bike parade as part of his visit.
Meek Mill and other local bikers are performing stunts as part of the insane bike parade.
Mayeye Heymana, a well-known Ghanaian biker, joined the rapper upon his arrival in Ghana.
Meek Mill is a well-known biker who will be performing at Ghana's Afronation Festival.
MeeK Mill participates in crazy bike parade on visit to Ghana pic.twitter.com/PBeDozDswP

— GHPage (@ghpage_com) December 29, 2022